New opportunity
Unlock access to the whole EU market with a single VAT return
Register in Germany and pay all EU VAT due on imported goods with IOSS. If you registered for IOSS and the price of goods you are selling is below EUR 150 you don't have to pay customs taxes, only VAT.
€449.00 + €99.00 per Month
Single registration
For all of Europe
We speak seven languages
We prepare all the documents and communicate with local authourities
IOSS benefits
Single VAT registration for the whole market
Simplified customs declaration
Better customer experience
Our solution
1
Get a personal English speaking VAT expert
Who guides you through the process and answers your questions
2
We register you in Germany
We prepare all the documents, comminicate with local authorities and handle the whole process
3
We calculate your VAT
Automatically. You just need to connect your data source.
4
We file your returns
On a monthly basis. You just need make a payment
€449.00 + €99.00 per Month
Import One-Stop-Shop is a great possibility to trade into all 27 EU member states with a single VAT registration
Maria
VAT manager, 5 years of experience
What is IOSS?
On 1 July 2021, the EU made the most significant change to its VAT system in a generation. The Import One-Stop Shop (IOSS) scheme now applies to all goods being sold into the EU. Goods which are valued at or over €150 may be subject to additional taxes.
The Import One-Stop Shop (IOSS) was created to facilitate and simplify the declaration and payment of VAT for goods sold from a distance by sellers from either the EU or from a non-EU country or territory. Furthermore, VAT payment is applicable only to purchases made by a buyer within the EU and for old goods sold into the EU.
What the European Commission says ⟶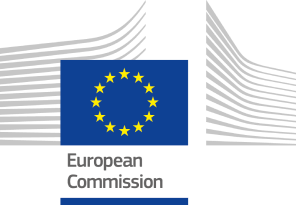 Reference
We have been working with the team behind countX for many years. They have always solved our problems, offered competent personal support and automatised a lot of their processes. A strong partner!
Vivere GmbH
Do you have any questions?
We are happy to answer them all
Daniel
5 Years of Experience
Janet
5 Years of Experience